This year at NAB show we had the pleasure of teaming up with Microsoft in their booth at NAB. It was a wonderful place to demo our new features, such as collaborative audio review, and hear from you!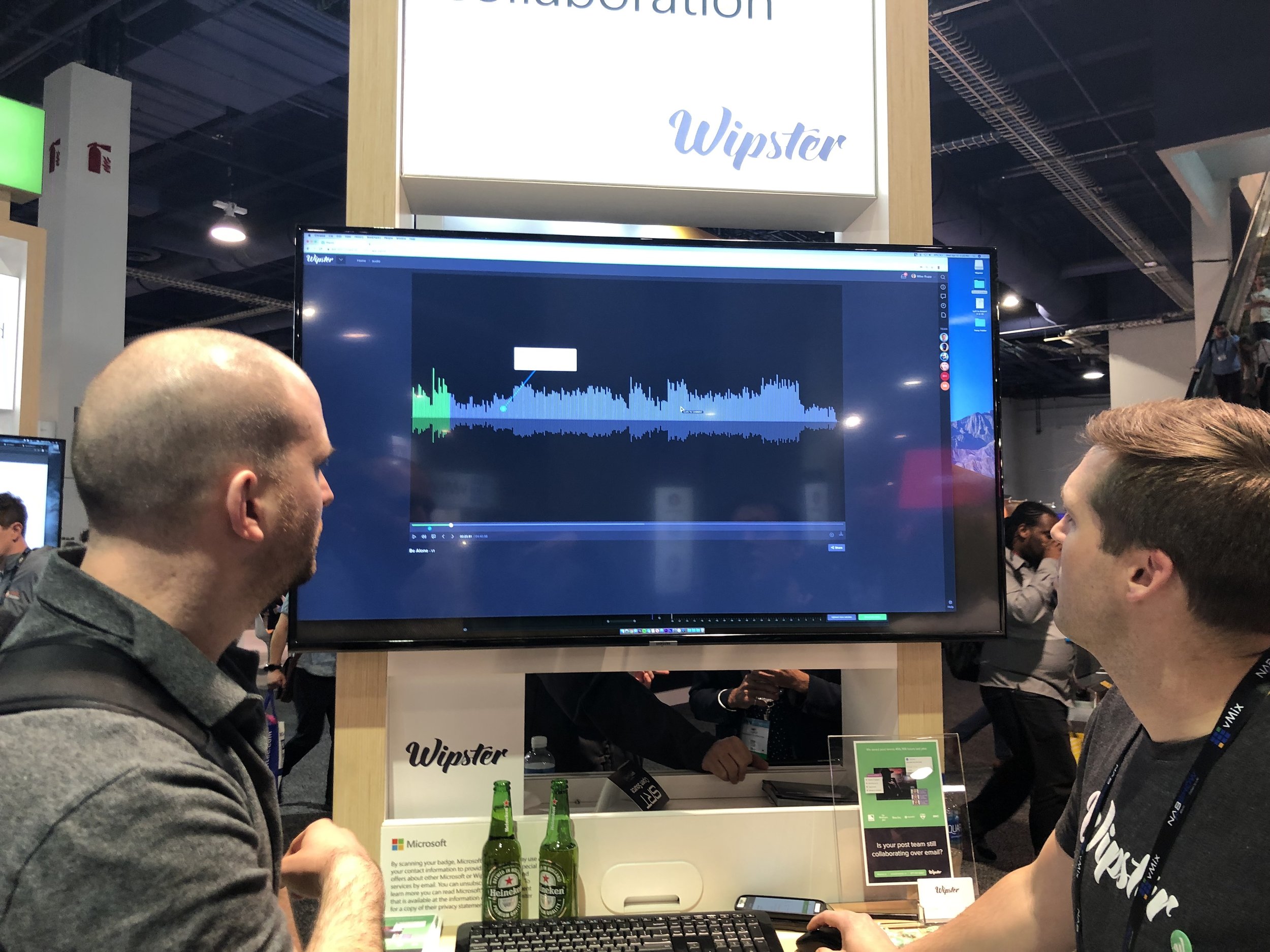 So what were the key highlights of our week at NAB?
First Annual Video Creator Meetup!
This year at NAB show we co-hosted a Creator Meetup in the Las Vegas Container park with our friends at Filmconvert and Filmic Pro. It was a wonderful event enabling video creators to network and debrief after the first day of NAB. Below is a video of the rooftop vibe posted by iPhoneographers.
Facebook Livestreams on the NAB Show Floor
We went around the show-floor to learn about the latest releases at NAB and had the opportunity to speak with new customers. Below is a steam with one of our customers, The Audio Planet. Rwaatch all the livestreams here from our Facebook page.
Collaborative Audio Review
If you haven't had a chance to explore our new audio review, read our latest blog here that shows you how you can use it to share your audio files, sound mixes and more with your team or client.
Below is an interview conducted by No Film school with Rollo Wenlock, Wipster's CEO, about the future of creative content feedback and workflow with Wipster.
Video Package Giveaway
We received over 14,649 entries, 723 unique users from over 65 different countries during NAB week for our first annual $6,000 video package giveaway. The winner has been selected and we will announce the winner next week! Thank you to all the partners who donated prizes for the giveaway. Check it out here.
Meeting you!
One of the best highlights of the week was interacting with you! We always love to hear your feedback and how you love using Wipster. If you have any further feature requests, be sure to leave your request here.
If you're new to Wipster and want to try it out, click here to start a 14-day trial.